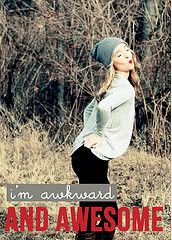 Awkward
So, twice in the last week, I was bragging (just a little) about our upcoming anniversary this month. I proudly stated that we were getting ready for our eleventh anniversary. That sounds like a long time! The second time I did this, I happened to mention it in front of Jeremy. He looked at me, smiled, and said, "It's our twelth anniversary." "REALLY?!? That's soooooo cool!" Apparenlty, I didn't get the memo that it's my job to remember the really important dates. I'll be working on that effective immediately.
I put on matching shoes this week!

Girls' birthday celebration at Chuy's. 11 girls. 2 birthday girls. Good times. Good food. Great friends!

Another friend's birthday celebration at the Aeros hockey game.

My doctor said my foot is healing faster than he usually sees. It'll be a long time before I get back to "normal", but that was happy happy news.

Our First Family (small group) meeting this week was so, so, so good! We're doing a short Andy Stanley series called, "Faith, Hope, and Luck."

I downloaded the American Idol Top 7 Season 10 album for Haley and James' songs. Ah-mazing!